Organic-Inorganic Nanocomposites through Twin Polymerization
New technologies and future applications in catalysis or for gas storage request functional hybrid materials with high precision in their monodispersity of the nanostructure. To provide such materials in large scale and with molecular, structural and morphological diversity, new modular and material science oriented synthesis concepts have to be developed.

In the light of these scientific challenges a new synthetic concept will be investigated in this research project. Due to a simultaneous formation of two independet makromolecular structures in just one process step nanostructured organic-inorganic hybrid materials can be opbtained. As a new synthetic method the in Chemnitz developed "Twin Polymerization" of complex hybrid monomers, the so called "Twin Monomers", consisting of two different, covalently bonded building blocks, will be applied. The so far studied twin polymerizations lead to interesting products but as well show complex and until now only poorly understood reactions paths, according to the composition of the monomers and the reaction conditions. The research will be focused on the understanding of the mechanism of the coupled formation processes of the two macromolecular structures and the development of a profound theory for this new typ of polymerization. Based on these new insights established processes shall be further developed and new syntheses shall be designed. For the co-simultaneous twin polymerization of twin monomers, which shall be developed as a syntheses strategy for mixed oxides, new complex monomers will be synthesized and subsequently brought to reaction on microscopic scale.

The greater goal of this cooperative research project is the development of a new concept in the field of material science. Precondition for this is the fundamental understanding of the interrelation between reactivity and electronic structure of the monomeric building blocks with the reaction paths during the polymerization and the composition and properties of the final material.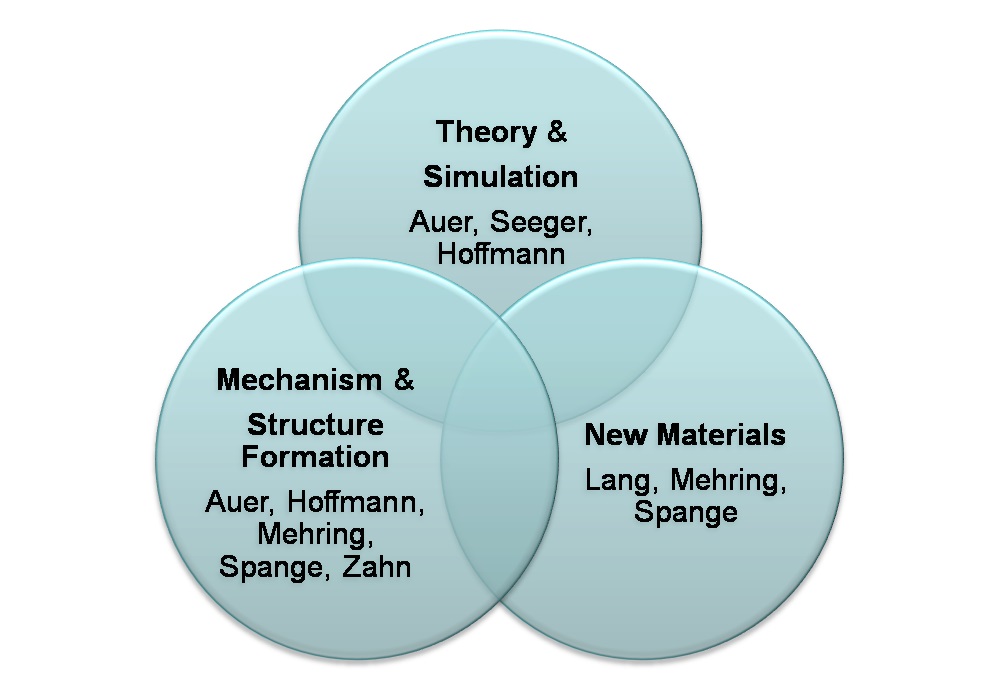 Theoretical and experimental fundamentals shall be created by the research group which establish a new research area and support other research projects (SFB, cluster of excellence "MERGE") and joint projects with partners in industry as well as take inspirations from these projects for investigations within the research group.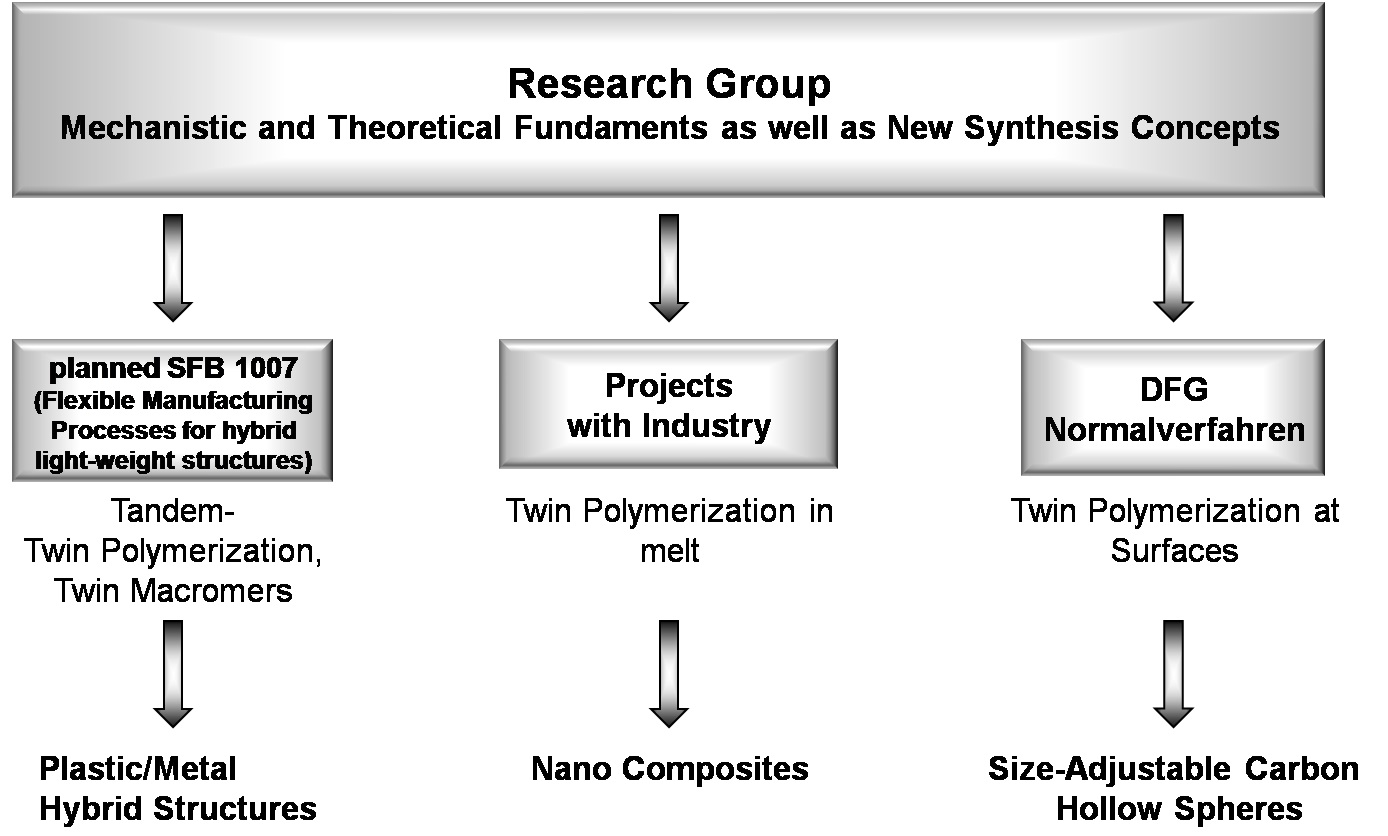 In December 2011 an opening colloquium to introduce the research concepts was accomplished with additional talks of invited guest speakers.

Further information can be obtained from spokesman of the research group, Prof. Dr. Stefan Spange.